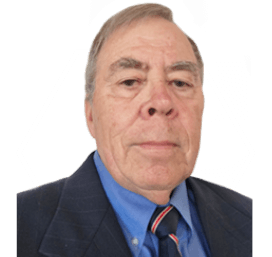 Vice President, Chemistry, Manufacturing, & Controls
Dr. Kenley's career as an entrepreneur and senior business executive includes former President and CEO of Eurofins Advantar Laboratories; President of Pharmaceutical Development Business Unit of Cardinal Health; Senior VP and General Manager of the San Diego Facility of Magellan (acquired by Cardinal Health); and Founder and General Manager of Cabrillo Laboratories (acquired by Magellan). He is a recognized industry leader with experience in R&D, start-up and in multinational corporate environments with expertise in small molecule, peptide and protein therapeutics, drug delivery systems and manufacturing.
Dr. Kenley's early career included positions as Senior VP of Product Development at Amylin Pharmaceuticals; Director of Pharmaceutical Sciences, Genetics Institute; Associate Director of Chemistry R&D, Baxter Healthcare Corp.; Department Head, Pharmaceutical Analysis, Syntex Research; and Section Head, Medical Chemistry, Stanford Research Institute, International.
He is a Fellow of the American Academy of Pharmaceutical Scientists, has four patents, and more than 60 peer-reviewed research publications.